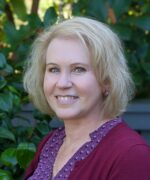 As an innovative sales professional, I bring a proven track record of meeting and exceeding sales targets, establishing relationships with qualified prospects and nurture existing relationships with excellent customer service. 
I have exceptional communication and presentation skills, and demonstrate a high level of commitment and follow through.
In my supervisory role I lead by example and have motivated and empowered my team to be exceptional sales leaders in their own right. 
The business relationships I have developed are built on confidence and trust. It is rewarding to serve others in this capacity.