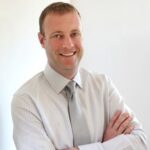 Bernstein has focused solely on research and investment management for more than 40 years. We offer a full range of investment services in all the world's major markets, and we centralize portfolio management to ensure that all of our clients benefit from the firm's best investing ideas.
By integrating our investment services with sophisticated planning tools, we help the individuals and families, business owners, family trusts and foundations, and other financial guardians we serve build and preserve wealth across generations.
As a financial advisor and discretionary money manager, we are bound by a fiduciary responsibility to our clients. Our mission is to help them limit risk and reach their goals across market cycles.