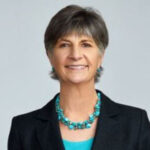 I'm passionate about building long term relationships. I help closely-held businesses with revenues between $5 million and $50 million get access to the money they need to operate and grow their business.
My clients get a strong advocate and trusted resource with tenure in the banking industry who knows how to navigate within it to get things accomplished.
Umpqua Bank is a $25B bank - large enough to handle all your banking needs but small enough to provide uncompromising customer service.