Events Information
NWFBA holds breakfast meetings on the 2nd Wednesday of each odd month in the calendar year, from 7:00 AM – 9:00 AM in downtown Seattle (July is the exception, on the 3rd Wednesday). First time visitors are welcome to attend and check us out…breakfast is on us!
Programs
NWFBA events offer the opportunity to learn from expert advisors and successful business owners, and to build meaningful professional relationships.
After Hours Networking
Because of the COVID19 pandemic and State requirements regarding social distancing we are unable to schedule after hours networking for our members at this time.
NWFBA 2021 Theme - "Navigating the Next"

MAY 2021 PROGRAM:

Cyber Risk Protection for the Family Business Ecosystem
Wednesday, May 12, 2021
7:45 AM- 9:30 AM
Virtual Program
The family business ecosystem, comprised of family enterprises and shareholders, family-owned
OpCos, family office(s), and family members, exists in an environment where cyber threats are real
and abundant.
If not properly managed and controlled, these threats can have significant detrimental financial and
reputational impacts, and jeopardize the safety of the family themselves.
Please join us for our event, when our expert panel will discuss the dos and don'ts of cyber risk management. The panel will be moderated by Seth Shapiro.
Topics will include:
Cyber risks associated with family businesses
Threats to high net worth (HNW) individuals
 Practical approaches to managing cyber risks
View brief video of program HERE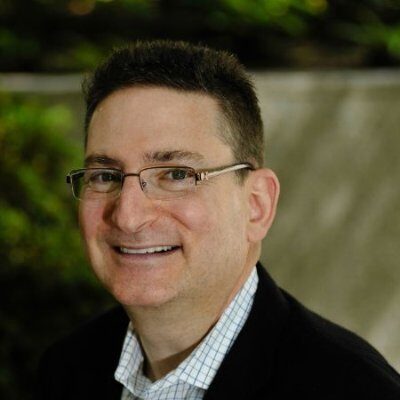 Seth Shapiro, Executive Vice President USI
MODERATOR 
Seth Shapiro, CPCU, ARM,AIS, ARe, CyRM is Executive Vice President & Risk Strategist for USI. Seth has more than 35 years of experience and advises clients on a wide array of risk management topics, including enterprise risk management, risk assessment, and information security management.
Earlier in his career, Seth served as National Practice Leader of the Information Risk Consulting group of a multinational risk consulting firm, where he managed information risk assessments, executive workshops, security policy development, security policy reviews, technology due diligence in mergers and acquisitions, and insurance gap analyses.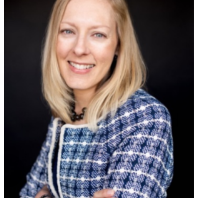 Melissa Van Buhler, Focal PPLC
PANELISTS
Melissa Van Buhler, COPP/US is an Attorney with Focal PLLC. She advises clients in the areas of data breach and reporting, data privacy, intellectual property, online marketing, and commercial/technology transactions.
Melissa draws on her experience in the intelligence community advising on complex national security laws (such as the Foreign Intelligence Surveillance Act/FISA), to inform her advice on privacy and data protection. 
Melissa helps her clients navigate complex contractual relationships with third parties, such as customers and business partners, to identify and manage privacy and data security risks during a time of rapid change to state data privacy laws like the California Consumer Privacy Act (CCPA) and New York SHIELD Act.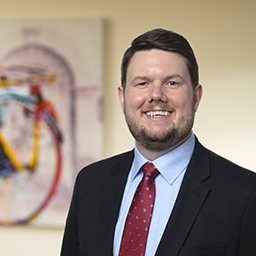 Timothy R. Stienstraw, Associate | Baker Law Seattle 
PANELISTS

Tim Stienstraw, CIPP/US , an Associate with Baker Hostetler assists organizations with responses to complex data breaches and other security and privacy incidents, in addition to helping clients understand and comply with various state, federal, and foreign data protection laws.
He assists clients with the development of a range of privacy and security policies and procedures., including incident response policies, incident response runbooks, and other compliance documents.
Tim has advised clients in connection with forensic investigations associated with more than 50 ransomware incidents. He holds B.A. and J.D. degrees from the University of Pittsburgh.
June Members ONLY Networking Event
Date: TBD
Registration NOT YET OPEN
July 14, 2021
Family Business Outlook Post-COVID
7:30 AM  – 9:30 AM
Registration NOT OPEN
August Members ONLY Networking Event
Date: TBD
Registration NOT OPEN
September 8, 2021
Fireside Chat with Owners of Taco Time
7:30 AM  – 9:30 AM
Registration NOT OPEN
October Members ONLY Networking Event
Date: TBD
Registration NOT OPEN
November 10, 2021
Family Business Recognition
7:30 AM  – 9:30 AM
Registration NOT OPEN
January 2021
Transitioning a Family Member: Health Assistance and Fiduciary Management
Presenters: Trish McKinney, Family Resource Home Care
Arianne Miller, Forever Care Services
Michael Longyear, Reed Longyear, Malneti & Ahrens
Moderator: Pam Stone, Family Resource Home Care
Members Only Mid-Winter Networking
February 2021
Sponsored by Insperity
March 2021
Social Impact Philanthropy
Presenters: Yvonne Thomas, Proximity
Stephanie Ellis-Smith, Principal and CEO, Phila Giving  
Rodney Hines, CEO/Chief Mission Guy, Métier Brewing Company
January 2020
The Fall of the House of Usher Case Study
NWFBA kicks off 2020 with a case study of succession
and estate planning discussion centering on the Usher family,
a fictitious family and their novelty business.
March 2020 – postponed
April 2020
2019 and 2020 Members
May 2020
Oh Behave!  Understanding the Role of Emotions 
in Family Business Decisions
Presenter:  
Dr. Werner De Bondt, Visiting Professor at Seattle U.
July 2020
Turnaround Management for the Family Business at Risk
Panelists:
Jan Herald Robinson, Revitalization Partners
Renee Fellman
Christy Tobin-Presser, Bush Kornfeld LLC
Tina Lucas, Banner Bank, Moderator
September 2020
Selling the Family Business
Panelists:
Gregory Kovsky,President and Designated Broker of Int'l Business Assoc.
John Martinka, Martinka Consulting
Pete McDowell, RC Advisory Services
Mark Canton, moderator, CPA partner at Hunt Jackson PLLC
October 2020
NWFBA MEMBERS ONLY Fall Virtual Social
November 2020
Managing a Family Business During a Public Health Crisis,
Mark Canlis, Canlis Restaurants
December 2020
End of the Year Members Social
It's Beginning to Look a lot Like Cocktails
January 2019
How Family Communications about the Business Can Impact Family Harmony
Presenters: Mary Dickinson, CPA, Bader Martin
Leslie Osborne, an Executive Coach and Advisor
Bhaj Townsend, Focus and Sustain
Rachele Bouchand, Cornerstone Advisors
March 2019
Managing Adversity and Crisis in Family Business: Learning from Experience
Presenters: Marilyn Richards, Richards Consulting
Marc Berger, Nyhus Communications
May 2019
Fireside Chat with Blain and Kim, Children Dana and Carrie Roberts from Westport Winery
July 2019
Clarifying Misconceptions About Family Business Boards
Presenters: Tony Christensen, Christensen, Inc.
Marry Morrow, Nelson Legacy Group
Rick Robinson, Hotstart
Joe Weinstein, Davis Wright Tremain, Moderator
September 2019
Double Downing:Exploring the Risks and Opportunities of a Two-Family Family Business, Spartan Investment Group (SIG)
Presenters: Scott Lewis, CEO and co-founder
Ryan Gibson, CIO and co-founder
Lindsay Lewis, Director of Business Intelligence
Jackie Gibson, Director of Operations
November 13, 2019
Avoiding Family Philanthropy Pitfalls
Lorraine del Prado Del Prado Philanthropy Training and Consulting
Bill Zook Evergreen Planned Giving, LLC
Sarah Hopper is founder of Sound Philanthropy, LLC
January 2018
Impacts of  the New Tax Code on Family Businesses
Presenters: Rob Keasal – Tax Director, Peterson Sullivan
Chad Blevins – President, Blevins Financial
Lewis Horowitz – Shareholder and Taxation Team Chair, Lane Powell
March 2018
Addressing Challenges of Aging Ownership in Family Businesses
May 2018
Lost Legacy – Lessons Learned from the  Rise and Fall of a Century-Old Family Empire in Japan, Leslie Helm, Editor Seattle Business Magazine
July 2018
Bridging the Family Business Generation Gap
Panelists: Bill Criddle, Ph. D, Managerial Psychologist and Drew Steen, Partner, Davis Wright Tremaine

September 2018  
NWFBA Goes Crowdsourced to Improve Family Business Workshop
Leaders: Arnie Hendricks,  Financial Management Resources and Mark Mitchell, Creekside Consulting
November 14, 2018
The Pacific Family Business Institute in conjunction with our partnering sponsors, is pleased to present the results of the recently published Northwest Family Business Survey. 
January 2017
Traditional Retirement is Dead
Presenter: Lisë Stewart Stewart – Galliard International
March 2017
Business Coaching
Presenter: Marilyn Richards, Richards Consulting
May 2017
Panel discussion on "Raising Kids in a Family Business"
Panelist's: Bahj Townsend (Focus and Sustain), Ron Dohr (Pacific Family Business Institute), and Heather Tuininga (10|10 Strategies)
July 2017
Fireside Family Stories – Part 1
Discussions  with multi-generational family business owners who have experienced some form of transition or are in the midst of a transition.
September 2017
Building Your Business Around Your Strengths
Presenter: Alan Pratt, Legacy Advisor
November 2017
Fireside Chat with Family Business Owners
Presenters: Jim Spady and Jennifer Donovan, Dick's Drive In Restaruants
2016 Professional Development Series
January 2016
2016 Northwest Family Business Survey Results
March  2016
Changing Models of Leadership
Presenter: Lisë Stewart Stewart – Galliard International
May 2016
Effective Teamwork
Presenter: Lisa Fitzhugh – Creative Ground
July 2016
The Influence of Technology
Presenter: David Carpenter – Connection Model
September  2016
Social Responsibility and the Family Business
Presenter: Jeff Clarke
November 2016
Preserving Family Wealth–Tax Strategies for Family Business Transfers
Presenter: David Stifle – Bader Martin
January 2015
What is Better than a Loyal Client?
Presenter: Ron Kranz – Beyond the Benchmark
March  2015
Five Golden rules of Business Develoment
Presenter: Marilyn Richards – Richards Consulting Group
May  2015
What Families Seek in Advisors
Presenter: Gene Lipitz
July 2015
The Science of Decision Making
Presenter: Stacy Allred – Purposful Planning Institute
September 2015
Becoming Generationally Savvy
Presenter: Anna Liotta
November 4, 2015
The Untapped Power of Advisor Summits
2014
Professional Development Series
January 2014
Rising from Disaster: Problem Solving for the Usher Family
Cast members from the House of Usher video case study
March 2014
What Does Success Look Like?
Dori Brewer, Principal, Perkins Coie
July May 2014
Expanding the Mindset of Family Leaders
Sonya M. Stoklosa, MS, PCC, President/Founder of Executive Athlete
July 2014
Managing Business Complexity: The Business of Family Business
Robert A. (Bob) King, Founder, COO Services
September 2014
Managing Family Complexity
Molly McCullough, Board Chair, Seaport Steel and Chair of the Pleas Family Council
2013
Professional Development Series
January 2013
Techniques for Successful Family Business Transitions: A Case Study
Richard Beaton, Co-founder and Senior Partner at Marigold Associates
March 2013 workshop
Difficult Conversations
Lauren Owens of Redpoint Coaching
March 2013
The Role of Philanthropy in Family Business
Sarah Hopper, Sound Philanthropy, LLC
May 2013
Strategies to Protect Closely Held Businesses from Divorce
Marguerite (Maggie) Smith, J.D; LLB Hons
July 2013
Yokohama Yankee: My Family's Story and How Advisors Might Have Helped
Leslie Helm, Editor, Seattle Business Magazine
September 2013
40 Years Advising Families in Business: Some Lessons Learned
Bob Nuber, Chairman Emeritus of Clark Nuber
November 2013
The Fall of the House of Usher IV: Lessons in Estate and Succession Planning
David Stiefel, Principal at Bader Martin, PS
2012
Professional Development Series
January 2012
New Year Networking Social
April 2012  Workshop
Creating an Advisory Board
May 2012
Bartell Drugs: A Case Study in Generational Planning
Michael Miller and Michael Quigley,  Capital Planning Corporation Dave Barber,  President of Bartell-Barber Family Council
July 2012
Tackling the Elephants in the Room:  How to Encourage Your Family Business Clients to Have Those Difficult Discussions
Lauren Owens, MBA, Principal with Redpoint Consulting
September 2012
 A Cultural Conversation: Reaching and Serving Asian Family Businesses
Cheryll Leo-Gwin, World Trade and Exchanges, Inc. and the Washington State Arts Commission Valerie Antoinette Berset-Price, Professional Passport Vivien Chang, Chang Law Group PC
November 2012
Power and Love in Family Business
Matthew Wesley, The Wesley Group
2011
Professional Development Series
March 2011
Up and Out? Succession in Family Businesses.
Holly Slay, Ph.D., Seattle University
May 2011
Decision-Making in Family Businesses! And how the advisor can and should help
David Wittenberg, Verax Point Consulting Urs Koenig, Redpoint Succession and Leadership Consulting Jeanette Nyden, J.Nyden Law and Mediation PS
July 2011
Anatomy of a Small Business Sale: Management of the Many Twists, Turns and Surprises
Jim Carney, CFP, Bernstein Global Wealth Management Salim Dada, Concord Ventures
September 2011
Decision Making in Family Businesses!
Laura Schildkraut, founder of Onboarding Gen Y and a lecturer at the University of Washington
November 2011
Challenges of the Next Gen of Owners!  And how the advisor can and should help
Moderator: Mark Green Panelists: Jessica McIntosh, Atlas Supply Company David Engelstein, Classic Accessories