NWFBA Resource Page
Our goal is to be a key resource to help Seattle's family business community by posting relevant industry materials from recent surveys and speaker presentations.
Survey Results
See results of recent Seattle's family business surveys below.
Post-event Speaker Material
Speaker material provided post event.
2021 Family & Privately Held Business Outlook Survey
Regional family-owned business owners are "bullish" about 2021, as revealed in the NWFBA's inaugural business outlook survey, conducted with GMA Research, a prominent Bellevue-based research firm.
The equivalent of two research focus groups, twenty-five business owners responded to outreach by NWFBA members and shared their own business' forecasts for hiring, investments in capital equipment, COVID-19 impacts, remote work, family and ownership transition and other topics.
We encourage you to share with your clients and colleagues, and via social media posts, including LinkedIn
Post Event Speaker Material

Transitioning a Family Member into Health Assistance and Fiduciary
(January 2021)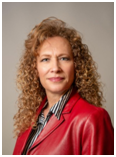 Adrianne Miller
Forever Care Services

The Talk - coming soon
When is it time for "the talk"
with the Senior in your life?
Pam Stone
Family Resource Home Care
Home Care Services - Explanation of Options